Our NCR Products
Customised NCR Printing is our speciality and we have a wide variety of options for you to choose from. If you require any specifications that are not visible on our website, please give us a call or drop us an email and we can arrange a personalised quotation.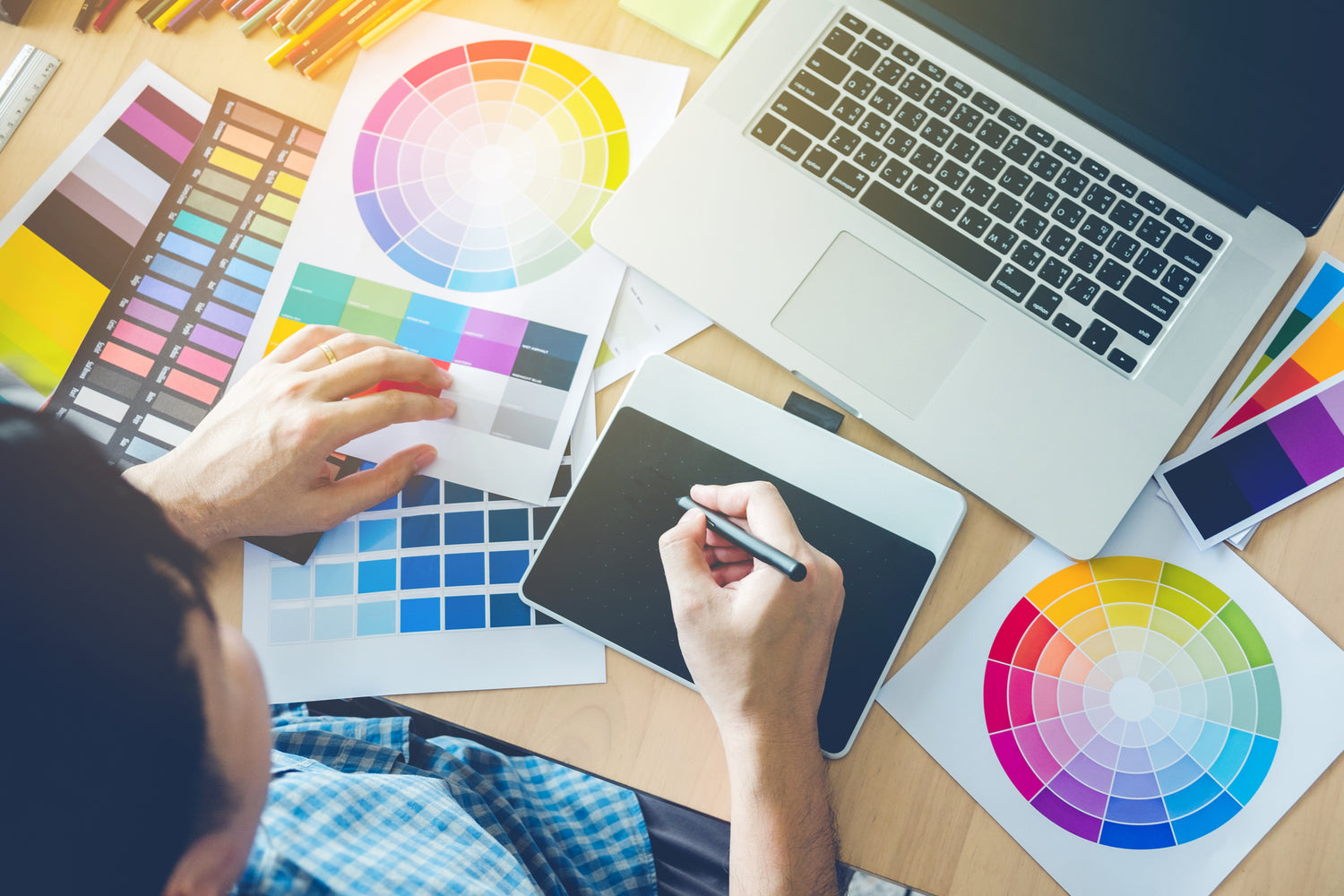 Design Service
If you don't have an artwork for your order, and our templates don't quite capture what you're looking for, we provide an optional design service wherein we'll work from scratch to create a form based on your exact specifications!
Other Business Stationery
Share information about your brand with your customers. Describe a product, make announcements, or welcome customers to your store.
Ordering from Smileyprint.co.uk
Step 1: Place your Order

Select from the options on our website the exact specifications you'd like for your printing order.

You can upload your own artwork, select from our pre-made customisable templates, or contact us to receive a quotation for design work.

If you upload your own artwork, we prefer a .pdf document with 3mm bleed around the edge of the form if possible. If you do not have a .pdf to send us, just include the best quality digital file you have and we will let you know if it is all okay on your first proof.

Once you have uploaded your artwork, simply proceed through the payment gateway and complete your order.

When the order has been confirmed, we will prepare a proof that will be sent over to your email address.
Step 2: Approve your Proof

We will send a proof to your email address for confirmation. Once you have received this, please check over the document carefully, and let us know if you require any alterations.

Once the proof has been checked over, simply drop us an email back confirming that you'd like to proceed.
Step 3: Sit Back & Relax

Have a nice cup of tea - your order should be with you in 4-5 working days.
Step 4: Receive your Order

Your parcel will be tracked and delivered by DHL Parcels - after you have received your order, please feel free to leave us a Google Review whenever you can!
Need to place a re-order?
Simply give us a call on 0191 469 9949, drop us an email at info@smileyprint.co.uk, or fill out the below Contact Form. Just confirm your company name and which job you'd like to re-order, and we'll get back to you as soon as possible.
Find out more...
FAQs

Click here to visit our advice page. Hopefully any queries you have will be answered on this page.

Contact Us

If you have a more specific query, or if you would like a consultation or quote, please call us on: 0191 469 9949 OR drop us an email at: info@smileyprint.co.uk

Opening Hours

Monday - Friday: 10am - 5pm

We are closed on weekends and bank holidays